NEWS
Check back to see what is going on in our community
ECHO Housing CEO, Savannah Wood, joined members of the General Samuel Hopkins Chapter, DAR this Veterans Day weekend to discuss Veteran homelessness in the community and what ECHO Housing is doing to combat the issue.

ECHO Housing wants to thank multiple organizations and individuals that hosted and attended the event: DAR Regent - Pat Rogan and member, Sheila Reid.
Current and incoming Genealogy Directors from the Henderson County Public Library - Nancy Voyles & Glenn Riggs.
The Henderson Mayor - Steve Austin.
Henderson Circuit Judge, Family Court - David Curlin.

It takes the greater community to raise awareness and address the barriers associated with those experiencing homelessness.

Through partnerships, collaboration and support, the ECHO Housing vision can become a reality - providing communities where everyone has a place to call home. ... See MoreSee Less
+7
Savannah Wood rocks! Thank you ECHO Housing and all the community partners for what you do to make a difference in the lives of our Veterans and some of the most vulnerable in our City.
If you want to find out ways you can help Savannah Wood and her staff in their efforts, go to www.echohousing.org
Load more
Upcoming Events
ECHO Housing Board Meeting
ECHO Housing Board Meeting
Upcoming Projects
Promise Home
All-day event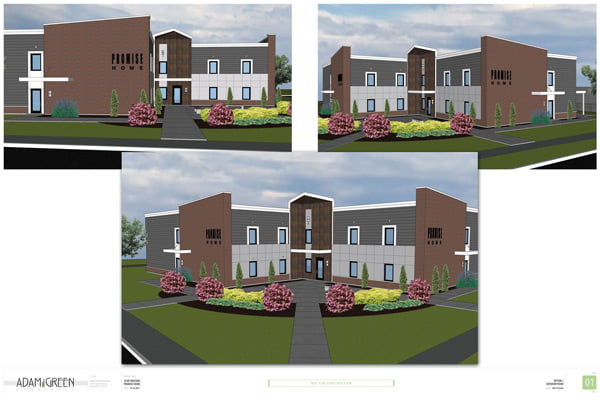 27, 1 bedroom units of permanent supportive housing coming soon!